Sources
The Alamo Chain of Missions, Marion A. Habig, Franciscan Herald Press, 1968.

Camposanto : An Ancient Burial Ground of San Antonio, Texas, 1808-1860. John Ogden Leal, Self-published, 1975.

Mission San Jose Baptismals (1777-1823), Marriages (1778-1822), Burials (1781-1824), John Ogden Leal, Self-published, 1977.
District Court Records, 45th Judicial District, Vol. 3, page 329.
Bexar County Deed Records.
Scheutz, Mardith, The History and Archeology of Mission San Juan Capistrano, San Antonio Texas, Volume 1, page 65 Report No. 10, Texas State Building Commission, 1968.
William Corner, San Antonio de Bexar: A Guide and History, San Antonio: Bainbridge and Corner, 1890.

San Fernando Cathederal Confirmations, 1759, San Antonio Catholic Archdiocese Archives.
Texas State Library and Archives Commission, Republic Claims, Pensions.
Photographs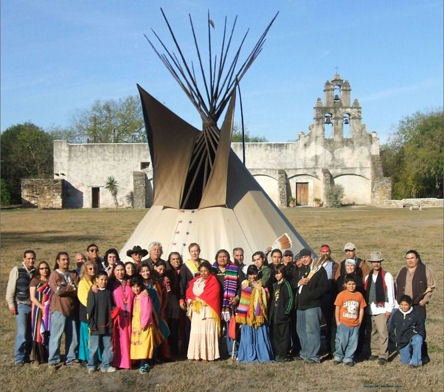 Yanaguana Tap Pilam NAC Ceremony November 25, 2006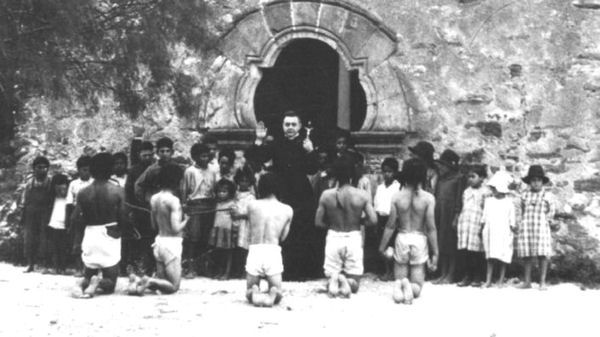 Espada Mission about 1910
Photo from Institute of Texan Cultures, San Antonio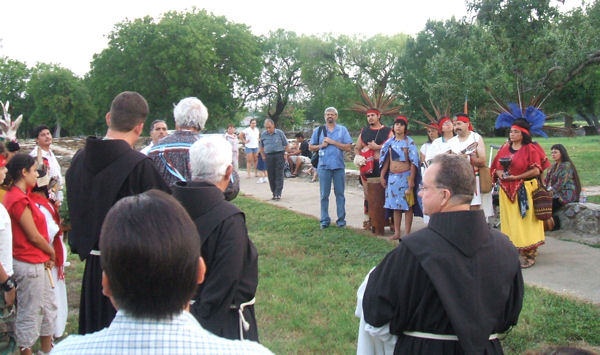 Reading of the document affirming possession of the mission area by the Pacao Nation in 1731
Espada Mission, Texas, July 26, 2006